Thank You for Registering!  The Free Summit is Officially Over...

 But You Can Still Own the Entire Summit And a Lot More...



Here's What You'll Receive:
The Self-Reliance Digital Video Package with Videos, Audios, Transcripts, and Bonuses
Each session of The Self Reliance Video Summit is free for 48 hours, however when you purchase the digital package you'll receive lifetime access to the summit recordings plus a lot more!
Digital Video Downloads of All Sessions

You'll receive unlimited lifetime access to download and access all digital video recordings from the summit to view on your computer or smart device with lifetime access!

Digital Audio Recordings of All Sessions

You'll receive unlimited lifetime access to download and access all digital AUDIO recordings from the summit to listen to on your computer or smart device with lifetime access!

Written Transcripts of the Presentations

Download and print the transcripts from all 16 presentations so you can read, review, and notate all of the important information shared during the videos.

Plus a Special Bonus Package

And you'll receive a special bonus package to download and access with lifetime access worth hundreds!
Co-Creating a Sustainable World
Sometimes the journey towards sustainability and self-reliance can seem overwhelming. It can be challenging to know the right things to do to create a better planet for yourself and your family. And it can be challenging to see corporations taking advantage of marketing techniques like calling their products "sustainable"...
However, a truly self-reliant and interdependent and sustainable world where we develop our skillsets of sufficiency and provide real value to the world is possible!
What the corporations and media outlets forget to realize is that the power of the people is much more connected and strong than they ever thoughts imaginable, and that more and more people are taking back that power by doing things like starting communities, changing social systems, growing their own food, making their own clothes, supporting their local economies, and much more!
Many people around the world are joining forces to develop the next level of human experience here on planet earth and realizing the need to work together for a better future rather than fight against one another.
With The Self Reliance Digital Video Package, you'll get insider access to the most empowering, creative and uplifting experts who are blazing the way toward a a self-reliant, interdependent, and sustainable future.
Additionally, these wisdom-keepers are sharing their practical skills, personal wisdom, and uplifting stories so you, too, can be empowered to elevate your self-reliant lifestyle, your local community, and our amazing planet we all call home.
And right now, you have the opportunity to receive unlimited lifetime access to world renowned experts and luminaries who are offering us all an empowering sense of possibility, real solutions and skills for living sustainably on this planet.
And You'll Receive These Bonuses When You Act Right Now:
Bonus #1
The Best of 2014-2015 Self Reliance Summit Audio Recordings and Transcripts!  (5) Audio Downloads and Transcript Downloads
Audio + Transcript #1 - Water: What to do if the Tap Runs Dry - with Scott Hunt
Audio + Transcript #2 -Emergency Herbal Medicine Storage - with David Christopher
Audio + Transcript #3 -Weedcrafting: Sustainable and Safe Foraging - with Nicole Telkes
Audio + Transcript #4 -The intersection of self-respect and well-being - with Gerald Celente
Audio + Transcript #5 -Emergency Home Power. More Electricity than you need in a Disaster - with Steven Harris
Bonus #2
A Successful Long-Term Permaculture Farm
Permaculture Farm Video with Don Tipping
You'll discover what a 15+ year permaculture farm looks like and you'll learn many actual permaculture principles in place thriving successfully on this farm.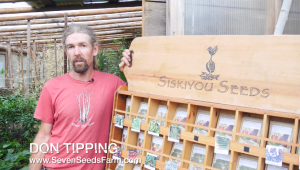 Bonus #3
Top 25 Herbs to Have On Hand for Any Disaster Scenario
Downloadable PDF from Sam Coffman
Learn about the top 25 herbs to have on hand for any self-reliance, disaster, or emergency scenario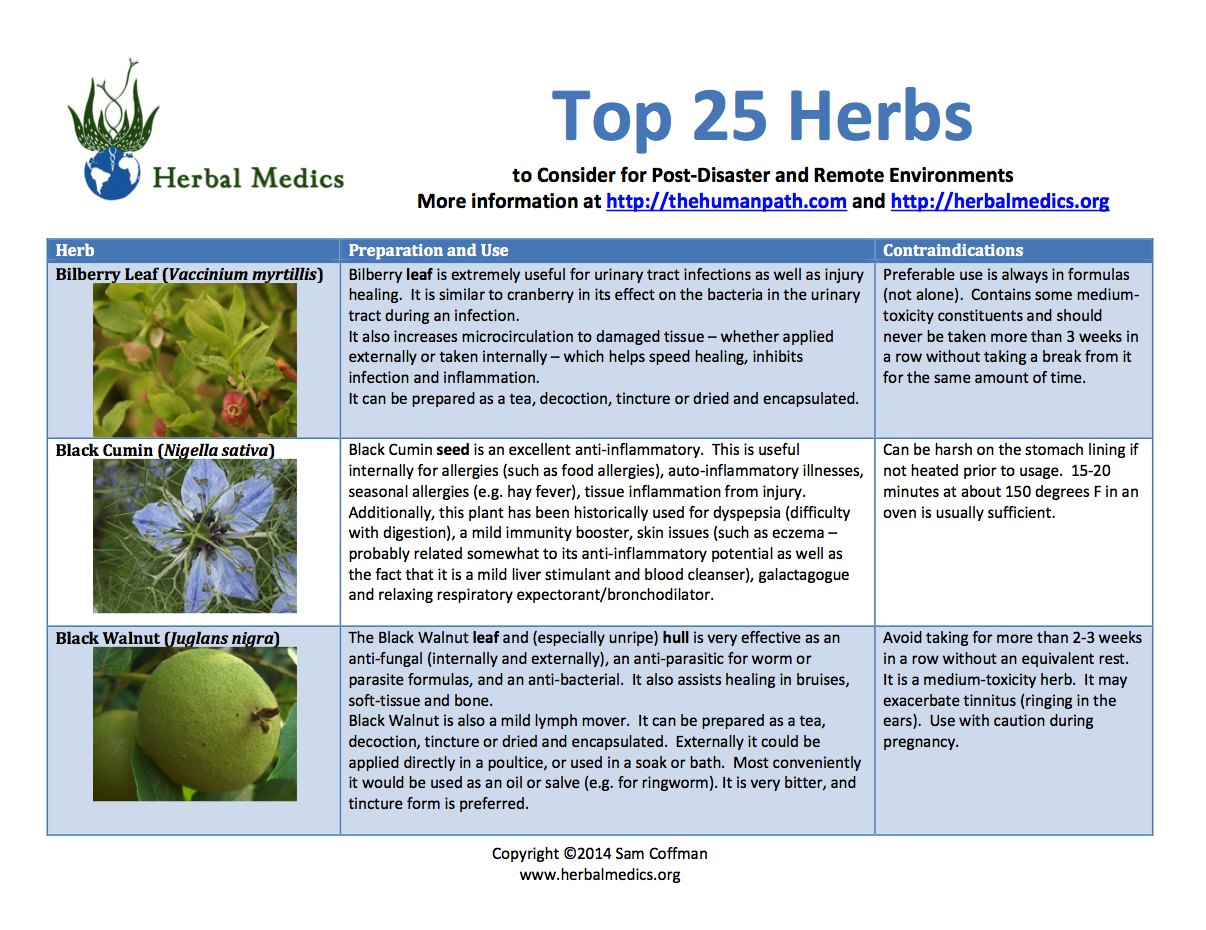 Bonus #4
Common Sense Homesteading 101 Ebook
Downloadable PDF Ebook from Laurie Neverman
7 Steps to Become More Self-Reliant Now Downloadable Ebook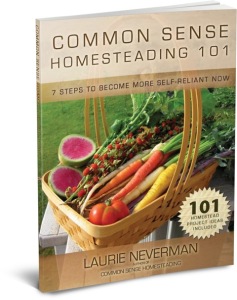 A Powerful New Realm of Unlimited Possibility
The world renowned speakers in The Self Reliance Digital Video Collection will show you how it's possible to live in harmony with nature while providing for yourself and your family with a new sense of hope, connection, and possibility!
You'll discover the practical steps and essential tools to empower yourself as global change agent, bringing innovative solutions to your community.
And most importantly, with our unique gathering of thought leaders (presenting all together in this series only) — you'll discover newfound hope and ignite your passion toward fulfilling your highest potential in harmony with the planet.
Mick Dodge - The Art of Dodging and the Secret of IT

Maryam Henein - Secret Life of Bees/ CCD Then And Now

Brad DeRosia - From Rockstar to Bee Keeper, Our Homestead Journey

Marjory Wildcraft - Interview With The Most Dangerous Woman In America

Gabriel Cousens - Peace With the Ecology

Shayna Gladstone - Realizing our Oneness with Nature

Sacha Stone - How to Become Politically and Socially Free

Sam Coffman - Sustainable Medicine and the Human Community

Paul Wheaton - Hugelkultur and Permaculture Food Systems

Laurie Neverman - The Permaculture Revolution

Justin Rhodes - The 20 hour business to fund your farm

Mike Adams - BREAKTHROUGH-How to grow your own tax-free food and medicine without using electricity or soil

Paul Lenda - Creating a Localized & Regenerative Society

Jason Matyas - Understanding the Modern Grid and the how to Reduce Dependence on it

Rachel Morrison - Interdependence and Self-Reliance; Living in Sustainable Community

Steven Harris - Self Reliance Preparedness - Everything You Need to Know About Batteries and More
With This Empowering Tool-Kit You Will Discover:
Practical steps and solutions for living more self-reliant
Simple and easy to understand how-to information for living more sustainably
Powerful herbs for healing the entire immune system from dis-ease
Ways to take action in your local community to create more resilience
Inspired wisdom for engaging in your life's purpose and having more passion in life
How to grow your own food sustainably
Permaculture principles and practices for making life much easier
Engaging stories of failure and success from those who are doing incredible things in the world
And so much more!
With guidance from the world renowned experts featured in The Self Reliance Digital Video Set, you'll come away from these sessions deeply inspired, transformed — and part of the solution.
You'll Get Everything in Instant Digital Downloads Ready to Start Watching and Listening to with Lifetime Access!

60 Day - 100% Money Back Guarantee!
Your order is backed by our 100% no-questions-asked money back guarantee!  Simply send an email to info@thepanaceacommunity.com for any reason asking for a full refund and we will refund anytime within the 60 days without any questions asked.  It's that easy!  And it's our promise!  With thousands of customers from around the world, we here at The Panacea Community trust in the quality and value of our products and know you will love them too!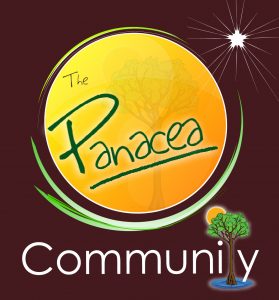 Our Donations And Your Support is Helping the World
We donate an amount of our company's proceeds from our efforts to various non-profits around the world. Our donations have helped feed and educate thousands of hungry and homeless men, women, and children in 9 nations around the world including the United States. We also donate to organizations focused on creating a sustainable word and have helped reach millions of people with empowering information. When attend or order a product, service, or event put on by The Panacea Community, you are making a difference for the entire world.